Why should people have all the fun on Halloween? Here are some of the Web's funniest, strangest, and most creative dog costumes.
10.

Hulking Out.
9.

The Life-dog-quatic.
8.

Tiniest Cerberus ever.
7.

This costume is more than good… It's GRRRRRRREAT.
6.

Sarah Palin. 'Nuff said.
5.

Dog "Walker"
4.

Davey Bones Locker.
3.

Treat, or trick?  Hmmmmmm.
2.

"Your luck just ran out."
1.

Pug Life.
Honorable Mention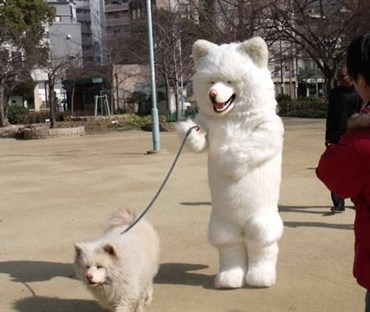 Think Your Dog's Costume is Better? Join Our Costume Contest.