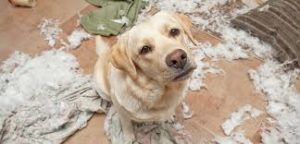 Separation Anxiety
Preparing Pets for Post-Quarantine Life
By Erin Lovett, General Manager & Tito Rivera, Senior Behavior Counselor
According to Dr. Nick Dodman of the Tufts University Cummings School of Veterinary Medicine in Massachusetts
"Separation anxiety affects nearly 20% of the approximately 80 million pet dogs in the United States. That equates to 16 million dogs who suffer from Separation Anxiety. Older dogs are more prone to the condition. It is a devastating diagnosis leaving dogs and the parents who love them in distress."
There are various reasons why a dog develops Separation Anxiety. Environmental factors, age, anxiety levels, genetics, physical health, and poor early coping skills between the ages of 3-12 weeks may contribute to the likelihood that dog may develop the condition. A new factor, one of which is new for many of us, is the very abrupt work from home status since March. The issues have become so prevalent that many New Yorkers are finding themselves questioning,"how did we get here?". In May, the New York Times put together an article discussing how to prepare to leave your dog home alone, again:
Read More: How to Prepare Your Dog to Be Left at Home Alone (Again)
Common Misconceptions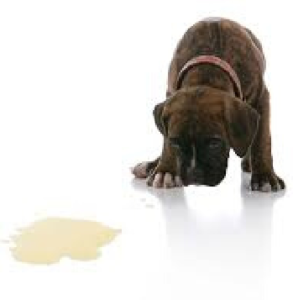 It is a common misconception that a dog will chew, destroy, or defecate because they are mad at their owners. In reality, the dog is experiencing some level of stress and is looking for a way to find relief.
Warning signs may include:
shadowing the owner from room to room
door dashing through opened doors
over exuberant greetings upon arrival urination or defecation
continuously vocalizing or destroying things in the absence of its' owner
For others with less clear and milder symptoms, the signs may go untreated and cause daily distress for the dog.
Although there are a wide variety of symptoms that a dog with Separation Anxiety may display, the symptoms themselves resemble other factors such as: boredom, lack of mental and physical stimulation, cognitive dysfunction, noise phobias, and physical pain. Seek professional help if your dog displays any of these symptoms; separation anxiety does not resolve on its own.
Solutions
In conclusion, provide your dog of any age with lots of fun things to do throughout the day. If you suspect separation anxiety, make an appointment with your vet to rule out alternative medical concerns. Then speak to your behavioral counselor to create a tailored training and management program.