Welcome to Puppy 101!
We're handing over the best puppy-rearing tips to ensure a smooth transition into your home for your puppy! You've been eagerly awaiting the day you can take your new best friend home from the dog kennel, but is your space ready to host an energetic young puppy? Are your cabinets too easily accessible? Can your pup possibly be exposed to harmful chemicals in your pantry?
Do you not even know where to begin?
Here's where we come in.
Every heard of baby-proofing a house? You can puppy-proof your home as well!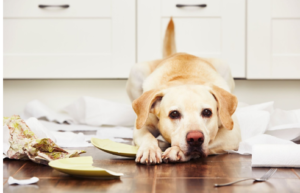 Here's your basic checklist:
Secure your cabinets and doors! This one is super-important. Puppies (and dogs as well) cannot tell the difference between Drain-o and water. Don't get careless with the substances around the house and keep all doors closed tightly and securely.

Remove any and all sharp object out of reach. That means moving your cutlery to a higher shelf or drawer, keeping all scissors wrapped and put away, and of course keeping power tools and/or razor blades as far from the floor as possible.

Cover all exposed electrical wiring and outlets. Nothing says "Chew me!" like a length of wiring. Prevent all electrical incidents by keeping plug-in appliances and electronics in safe, secure spots.

Keep bowls/beds/pens out of the way of any possible falling debris. If things are always falling off your kitchen counter, don't keep your puppy's feeding bowls there.

Keep unsupervised puppies in an enclosed pen or gate. Keeping your puppy enclosed may feel harsh, but this protects them from harming themselves until they have a better understanding of what's a toy and what can harm them.
And finally, just use common sense. Whatever you see as a potential hazard to your pup, keep far away from their reach. Use foresite: your puppy will be growing stronger, faster, and smarter every day! So stay on top of potential hazards to prevent any injuries to your new ball of energy!
Biscuits and Bath offers private, at-home puppy proofing sessions. Our trainer will come meet you and your family with your dog to ensure their transition into your home is seamless!