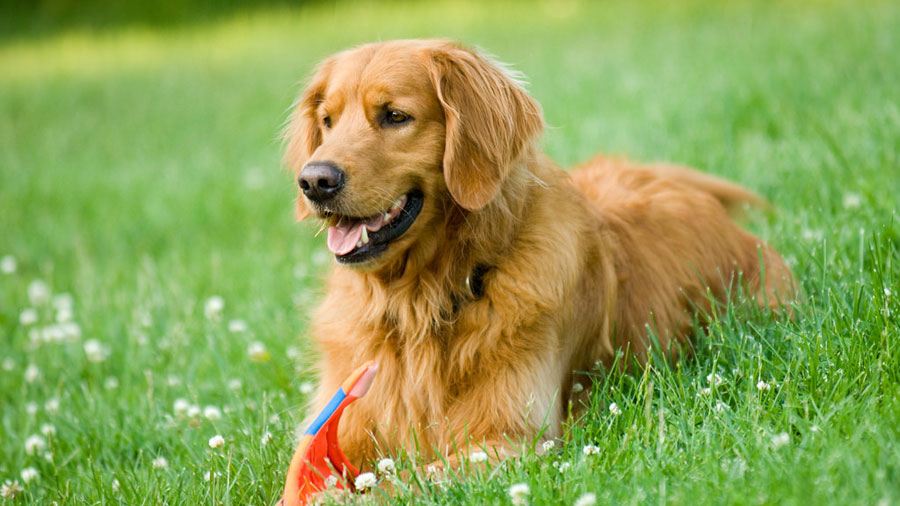 It's not surprising that Golden Retrievers are one of the most popular dog breeds in the United States. Along with being exuberant and friendly, they are strong dogs and hard workers.
Group: Sporting Group
Personality: Intelligent, friendly, and devoted.
Energy Level: Very Active; This dog is active and energetic, and needs daily exercise.
Good with Children: Yes
Good with other Dogs: Yes
Shedding: Seasonal
Grooming: Occasional
Trainability: Eager To Please
Height: 23-24 inches (male), 21.5-22.5 inches (female)
Weight: 65-75 pounds (male), 55-65 pounds (female)
Life Expectancy: 10-12 years
Barking Level: Barks When Necessary
Dog Size:
Large
Kid Friendly?
Yes
Genetic Dispositions:
High Energy
Known Temperments:
Food Motivated / Loyal